The Seven Wonders of the World
Discover the seven most extraordinary works of art in the ancient world. To reach each step, you will need steps... many steps!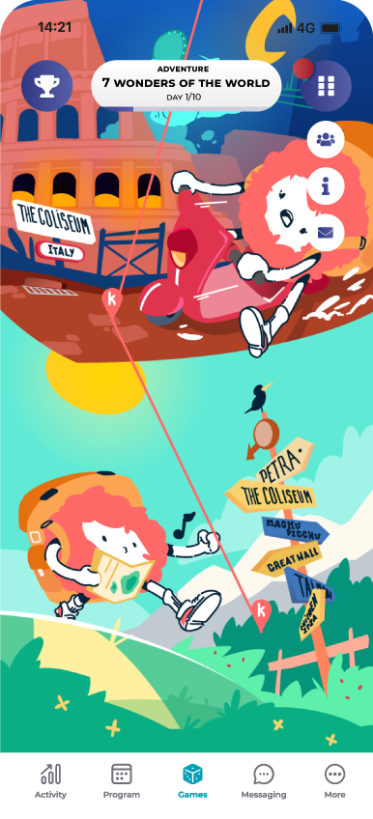 The Seven Wonders of the World
Climbing Kilimanjaro
After having taken our players to the snowy slopes of the Himalayas, we head to Tanzania to climb the Roof of Africa. Take the mythical Marangu Road and travel the 5695 meters that separate the mainland from the peak.
Around the World
Take part in a great collective adventure! From the pyramids of Egypt to Mount Fuji and Easter Island... rely on collective energy to move forward.
From the Earth to the Moon
"A small step for man... a big step for humanity". A journey into space for a great collective success. Walk together to put your feet on the moon.
From the Earth to the Moon
Climbing Everest
Climb the "roof of the world"! And don't forget: for a team to advance, it must be coordinated and harmonious. Value the collective energy in this mythical adventure.
The Human Body
A healthy mind in a healthy body! Discover the human body in an original way. You'll have to climb from head to toe to get around it!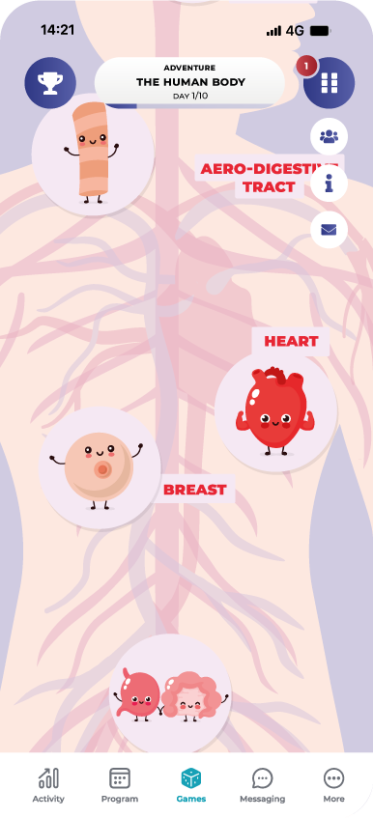 Or your personalized map
Design a map in your image... Whether it represents your different offices, or simply your history, this map will be 100% in your colors!