Discover APACO®, our connected Adapted Physical Activity (APA) program
A care pathway adapted to patients' lifestyles to enable them improve their quality of life. APACO is a fun 12-week course, adapted to each patient's pace of life, to enable him or her to simply practice regular physical activity.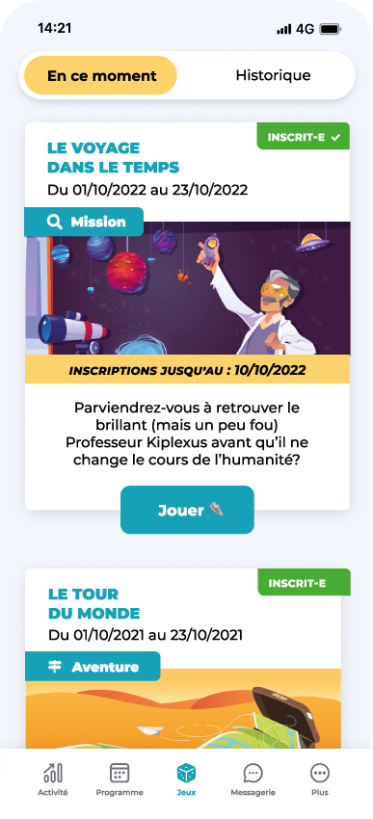 With a simple physical activity prescription from a doctor, the patient can join the Kiplin course.
A patient-centered program supervised by healthcare professionals
Kiplin offers your patients the opportunity to join a 12-week program to resume regular physical activity in a fun way. A nurse coordinator accompanies patients throughout the program.
Registration in only 2 minutes with the medical prescription for physical activity

An initial physical shape assessment, certified as a Class I medical device

Digital physical activity games with our patient community

Remote APA sessions

Webinars on health prevention

A final health assessment, certified as a Class I Medical Device

Results delivered to the doctor and the patient