Benefits of physical activity
The fight against physical inactivity is a major challenge for companies. Moderate and regular physical activity has a concrete impact on the health of your employees:
It's time to take care of your employees' health. Prepare your physical activity challenge with Kiplin today!
Benefits for the company
When employees feel good, the company feels good!
Improvement of the QWL and the well-being of the employees

Increase in productivity

Reduction of sick leave and turnover

Reduction in health care costs

Strengthening of the cohesion within the teams

Direct channel of internal communication
Did you know?
80% of employees say they would be willing to practice a physical activity if it were offered by the company!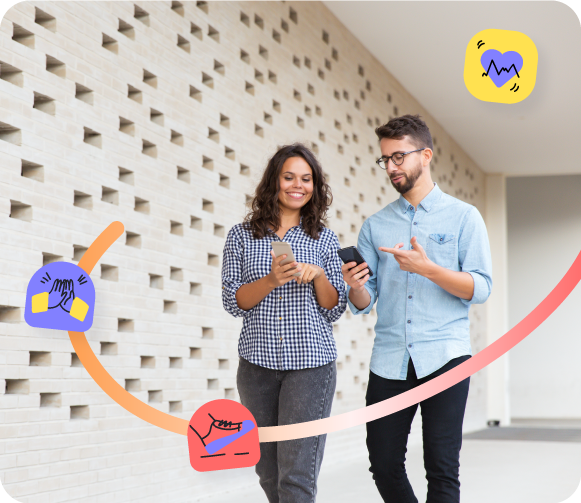 How Kiplin can help your teams
For a short or long term program, Kiplin helps your employees to :
Regain a taste for physical activity
Maintain or improve their health
Become aware of their sedentary lifestyle
Change their lifestyles in a sustainable way
Reinforce the feeling of belonging to a group
Stay in touch with their colleagues, even remotely
Learn about the benefits of physical activity and health prevention